Make your dream backyard a reality
Trusted by Thousands in West Texas
Make memories that last a lifetime
Not just a pool,
a vacation
Your backyard should be a haven for you and your family. A place you can go to unwind and relax after a long day. A place to get away from it all.
Destiny Pools can make that happen. We handle the entire process, from start to finish. Whether you have no idea what you might want or you have an exact picture in your mind, we can make your dream backyard a reality.
Contact Us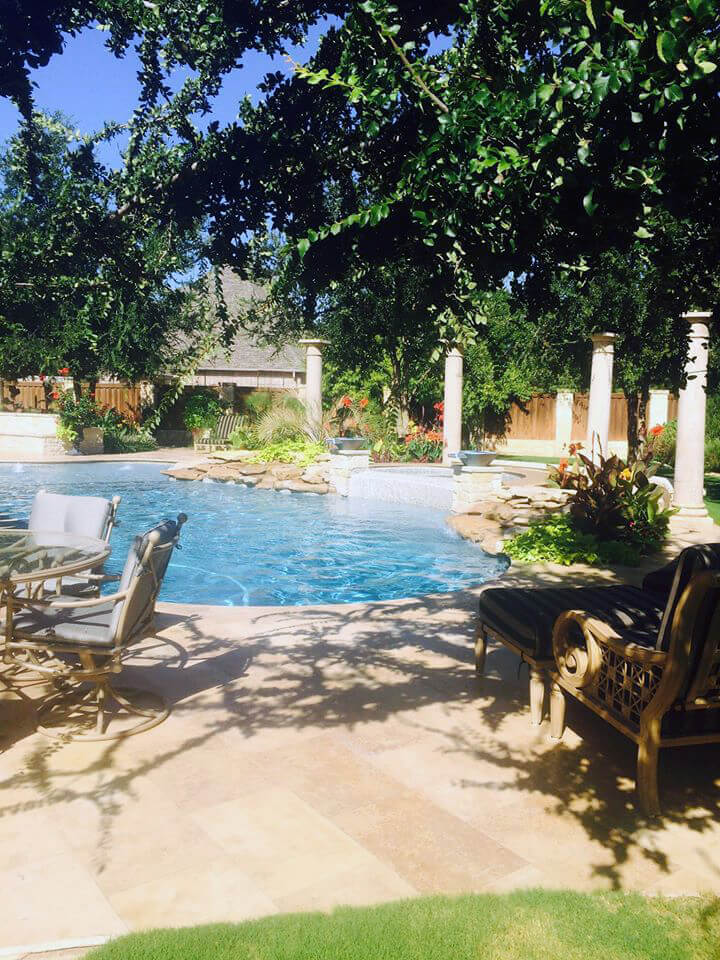 Testimonials
"Destiny Pools is very professional, and their work is second to none. I highly recommend them."

Connie C.

"From the bubblers on our beautiful baja shelf to the cover that works with the flip of a switch, we're thrilled with our summer sanctuary!"

Timi R.

"We are really happy with our amazing pool and outdoor kitchen. From the first meeting we really liked Myles and his ideas for our outdoor space."

Michelle D.

"Super good experience. 100% spot on with everything. Total completion within 10 weeks. Good people to deal with!"

John S.
We can handle any backyard project
Dream Big